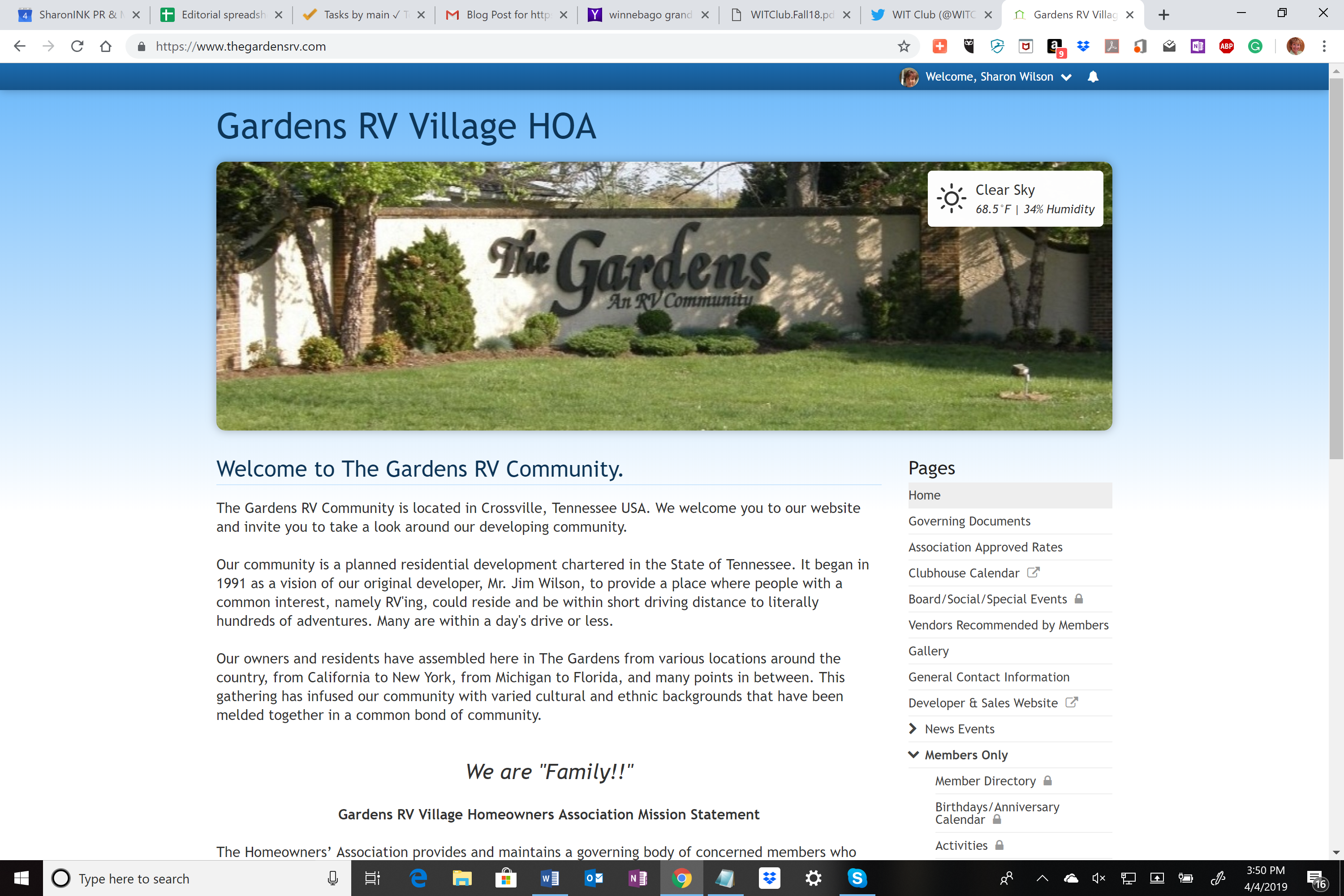 Yes, the Gardens RV Village has beautiful homes. And, yes, the fully enclosed RV garages with full hookups are amazing. It doesn't hurt, either, that it's located in the heart of East Tennessee. It's a spot famous for its affordable cost of living, no state income tax, and convenient 360-degree radius of travel. What really makes the place special is the easy-to-make-friends nature of the community.
As if to prove the point, resident Glen V. has gone above and beyond by creating a new HOA website, TheGardensRV.com.
Much of the site is open for anyone to access. They can view the Gardens' governing documents, a detailed breakdown of the association-approved rates, the Clubhouse calendar, and vendors recommended by members. There's a photo gallery to which residents/members are encouraged to contribute. There are links to round-the-clock weather reports from U.S. Climate Data, as well as access to our location on Google Maps.
It takes a village
Glen was greatly assisted in the effort by Barbara R. He says, "The website is set up so that those who have a responsibility for a task can interact directly and maintain their part of the website. For example, the Secretary can upload meeting minutes or the Treasurer can input financial statements. Gardens residents can look at the member directory.  This has been a great hit already!"
A team of writers keeps the content up-to-date and current: Beverly S. will report on the goings-on at the Palace Theater; Chris W. writes about the Cumberland County Playhouse; and Lynn F. tackles the Community Donation/Outreach Program.
These folks deserve a whole lot of credit for their contribution to the betterment of their neighborhood. It's this type of individual – the kind of person who picks up the gauntlet when it falls to them – that continues to make our home so special. Thank you!