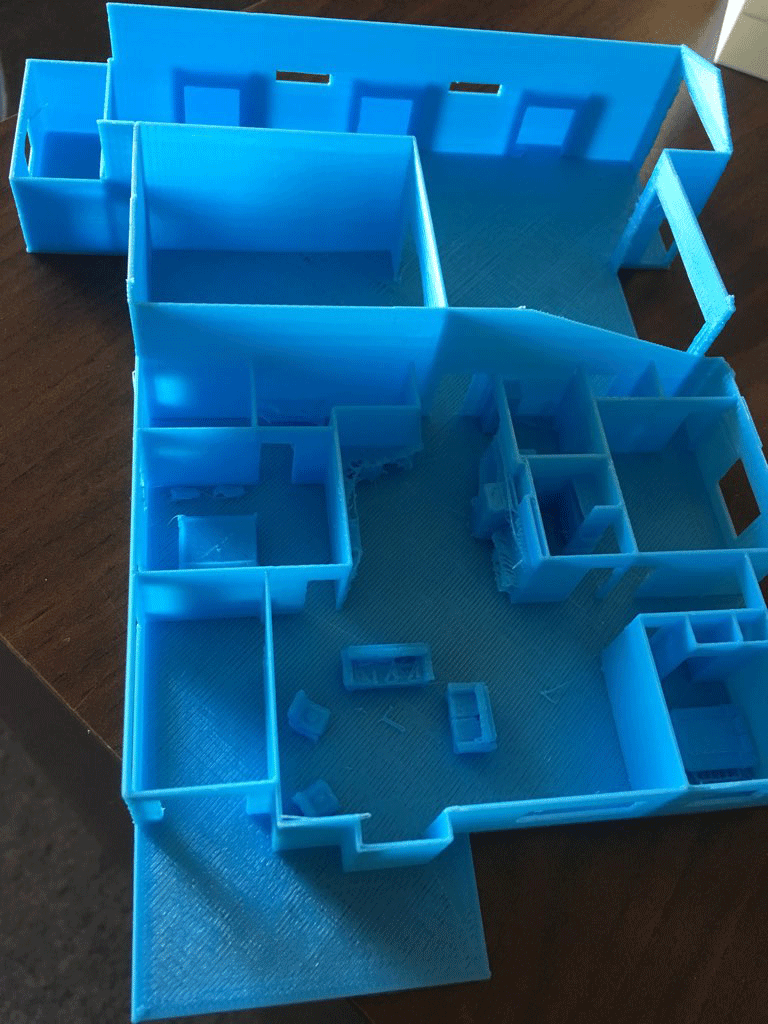 In the last few years, technology has grown to include 3D-Printers.
What is a 3D-Printer?
A 3D-Printer creates three dimensional solid objects from a digital file. With the correct knowledge and computer software, anyone could print a 3D object. It could be as simple as a cube, or as complex as a five-story office building.
Matthew Wilson, Director of Developmental Projects, in The Gardens RV Village assists couples in designing their RV Homebase. Today, if a couple sits down and creates their home, they receive a copy of their preliminary house plan on a piece of paper. The floor plan is two dimensional.
Currently, Wilson is working on printing 3D images of the customized RV homes. Couples can leave with a 3D copy of their home and view their kitchen island and know exactly where the coffee maker will sit on the counter.
Wilson has already started 3D printing example homes of construction already built in The Gardens RV Village. Currently, he is still working on some mistakes so it might be a little while until he's ready for mass production! If you're interested, message us on Facebook or come to The Gardens Office and ask about the project!